HANDZ
A 3D illustration library

Created by ThreeDee
Share the love with #handz ❤️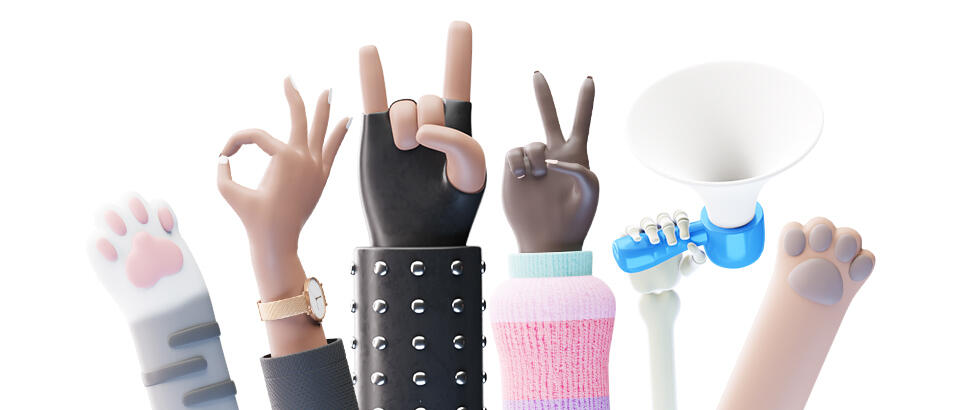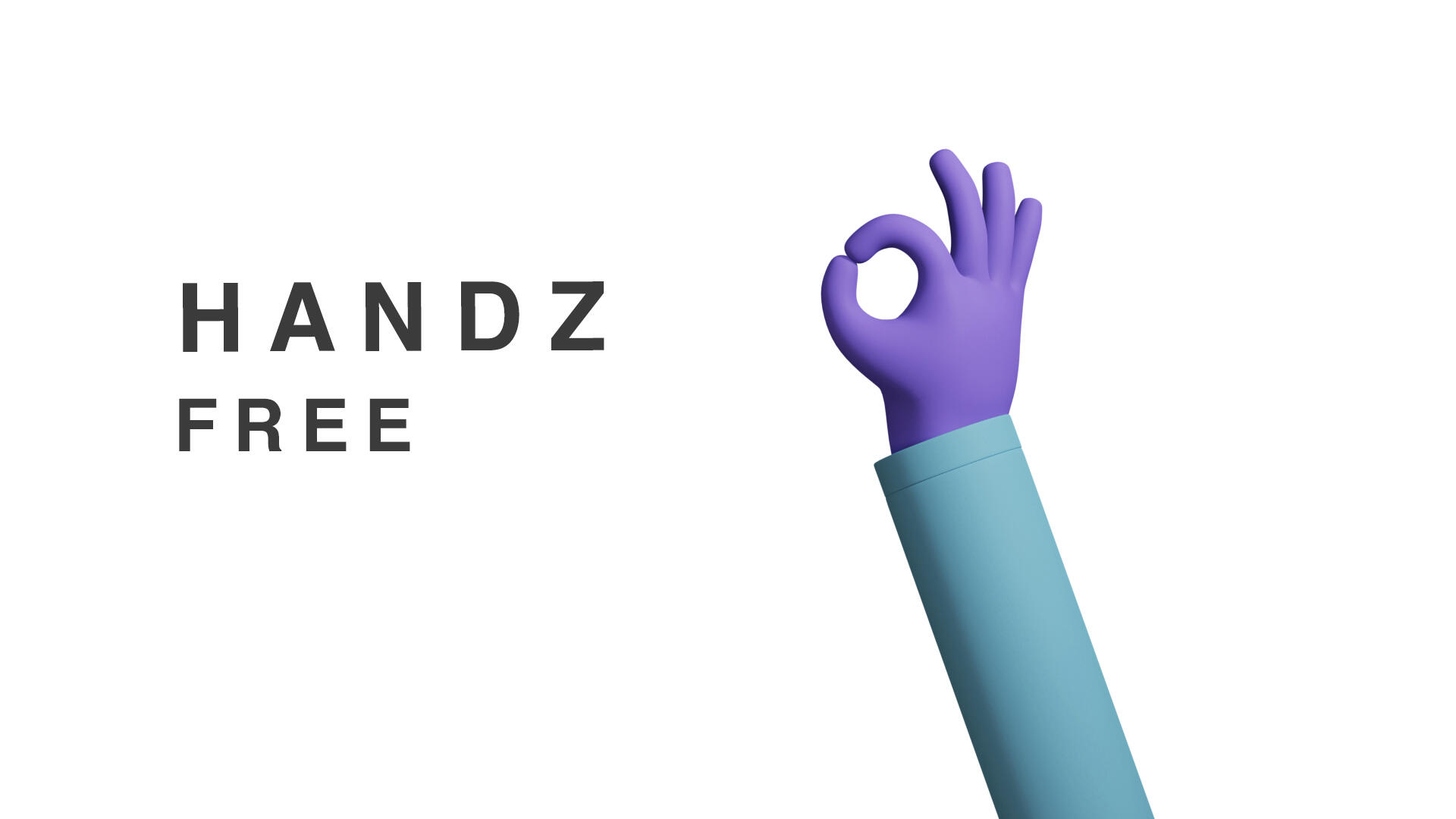 Free version
- source (.blend) files
- 320+ PNGs files rendered
- 12 hands gesture
- 9 color skins
- 3 variations of sleeves.It is more than 320 combinations of hand out of the box.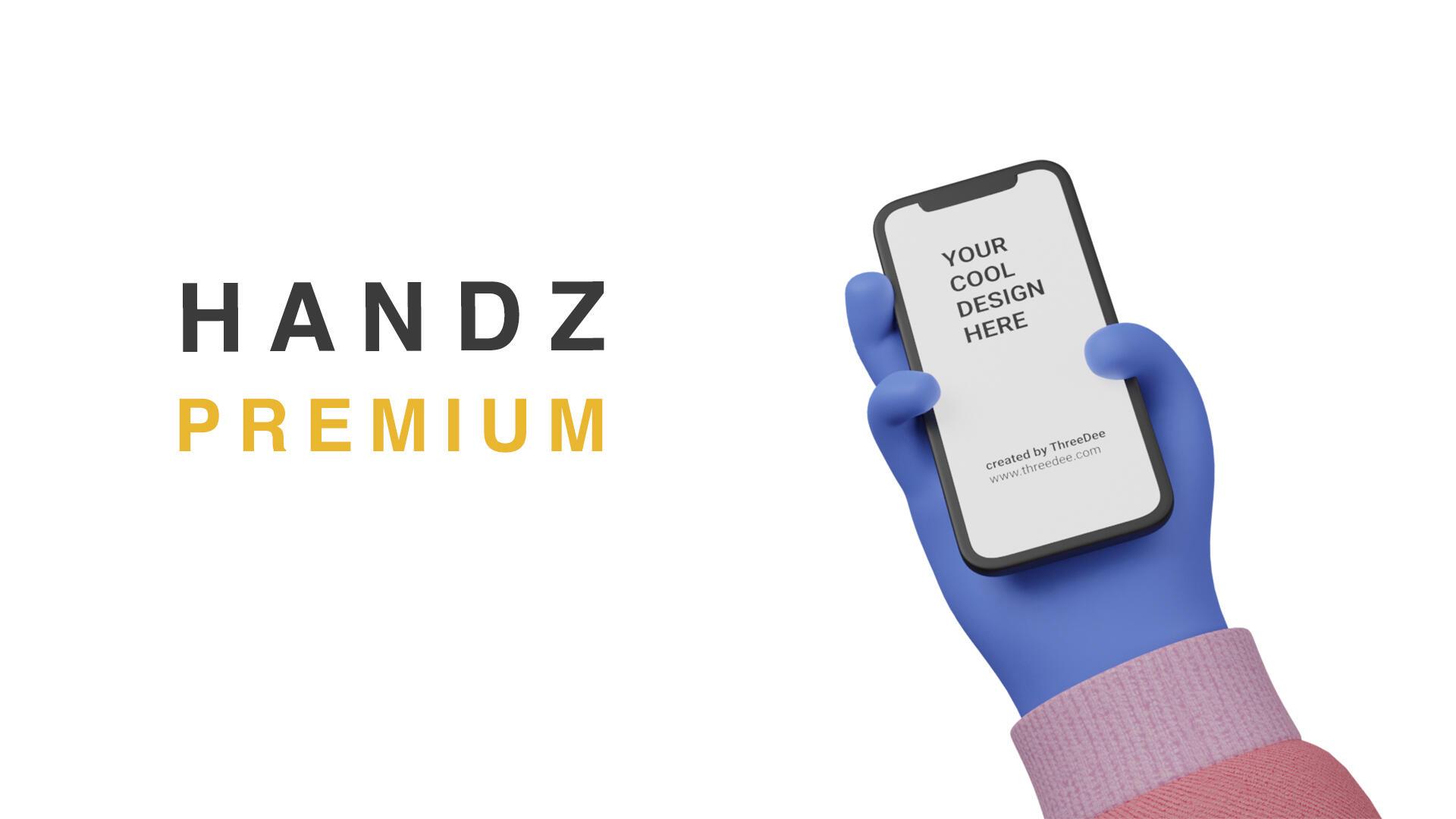 Premium Version
Everything that is in the free version plus: **
- source (.blend) files
- 1,200+ PNGs files rendered
- 11 hand gestures
- 12 hand gestures with mobile phones
- 6 color skins
- 4 hand gestures with tablet
- 3 hand gestures with Samsung Gear
- 3 hand gestures with Apple Watch
- 2 Mac screens
- 2 rings
- tutorial showing you how you can play with the library
- possibility to buy robotic or monster handsIt is more than 1200 combinations of hand out of the box.__Look inside**__
Truly express yourself 👻
Be yourself with any color skin you can think of.
We don't judge you, even if you are Shrek, Catwoman, or Avatar.
👋 👋🏻 👋🏼 👋🏽 👋🏾 👋🏿 💚 💜 💙
Get more with your customization 🤖
Get more variations by customizing colors to meet your needs. We prepared source Blender files (.blend) for you, too.
Showcase
Here are some examples of library usage.
But, don't limit yourself 🚀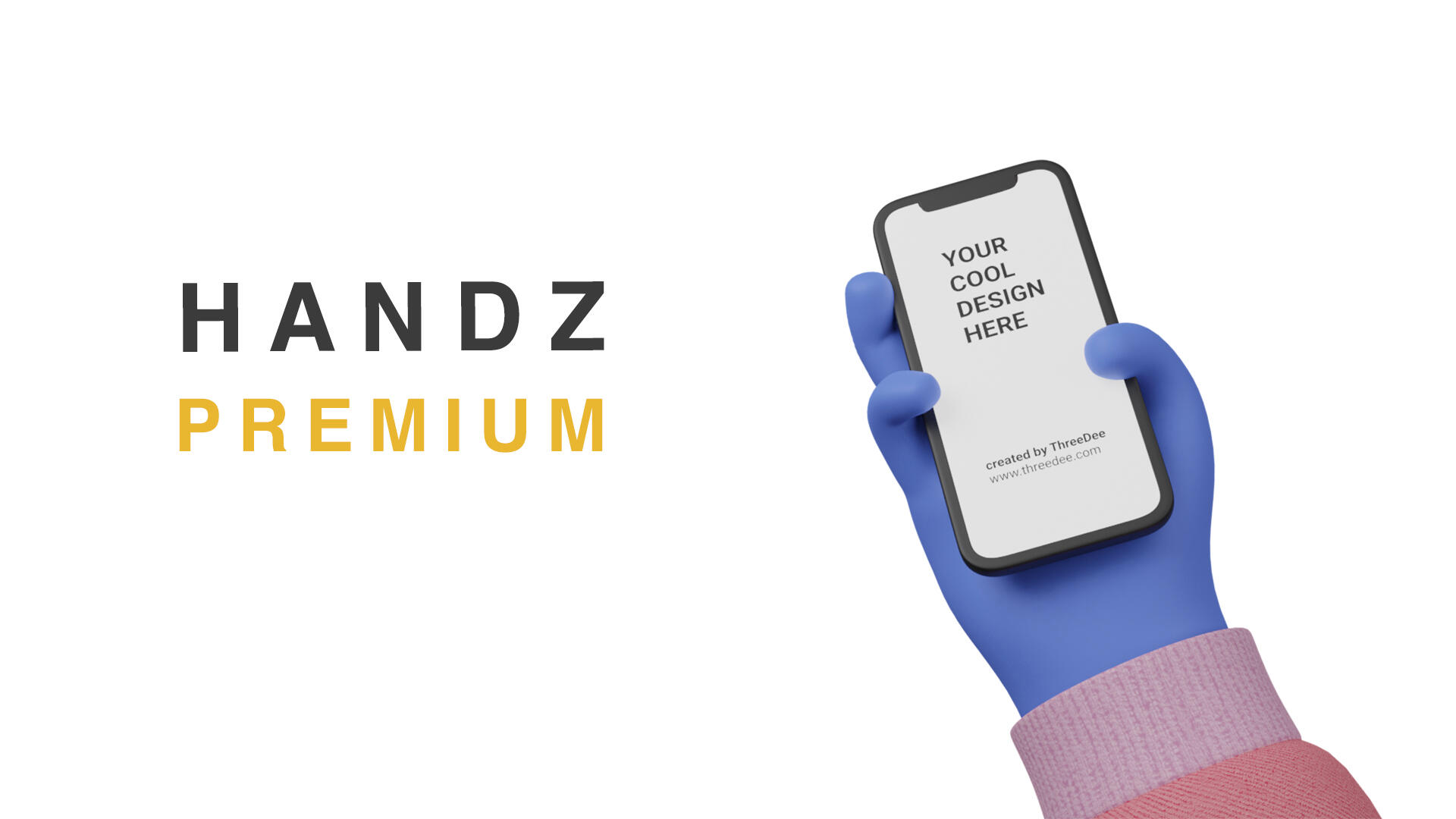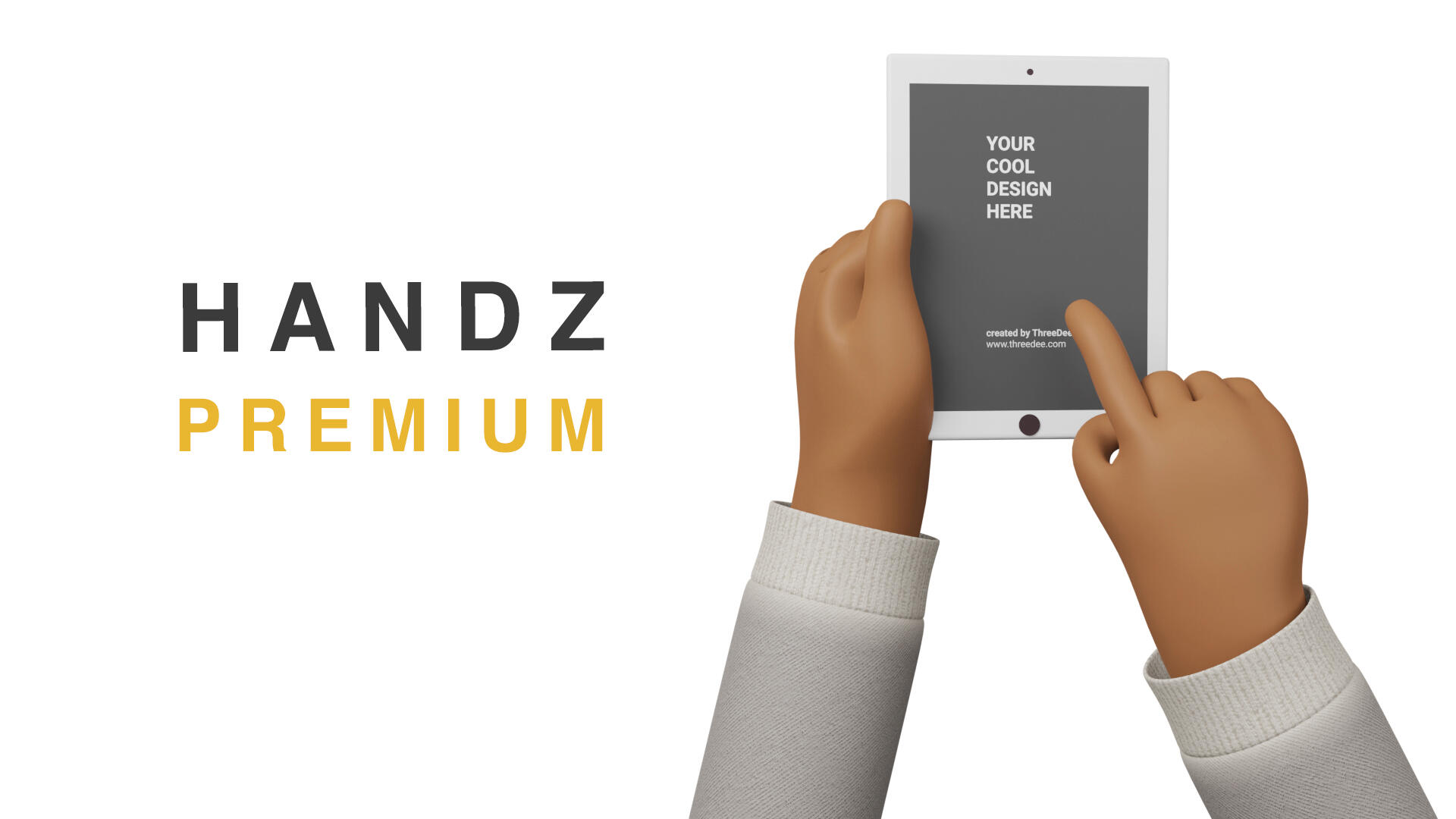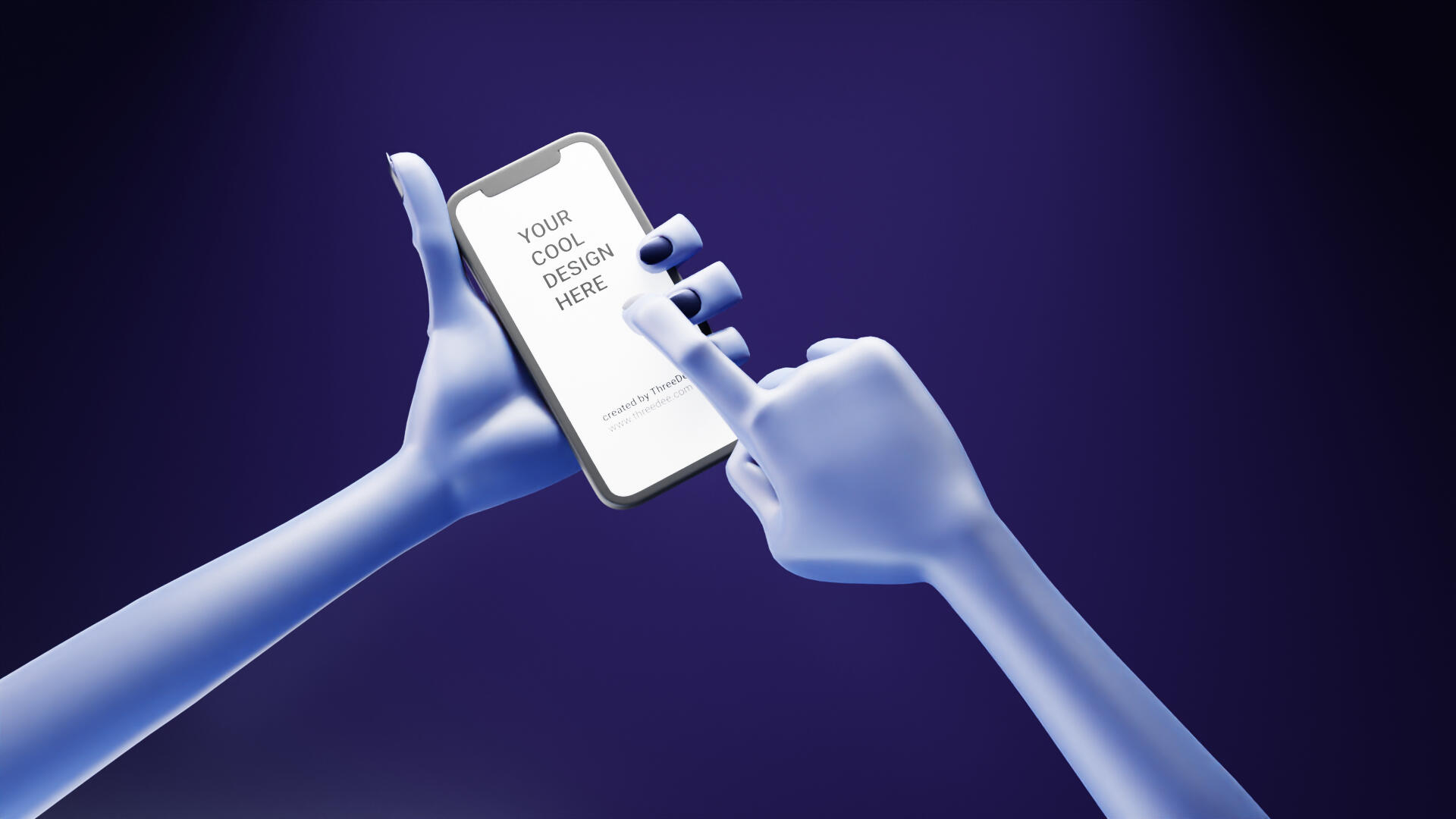 ---
Take a look at our other libraries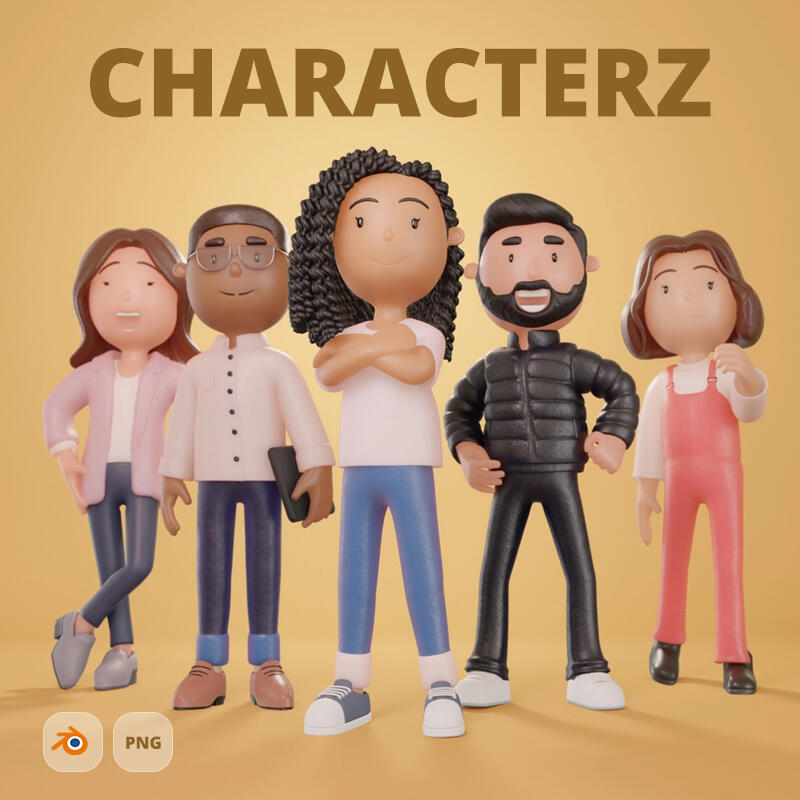 CHARACTERZ - Biggest 3D illustration library
CHARACTERZ is the biggest single library of 3D diverse characters in the world. Thanks to this library you can do more than 100,000,000 combinations of 3D characters. 9,000+ PNG files rendered out of the box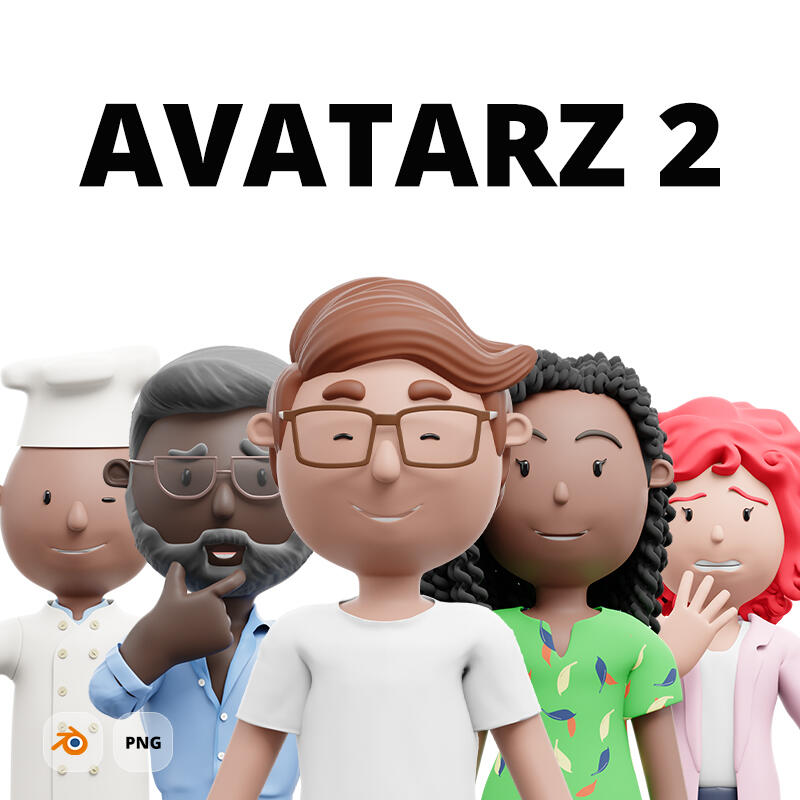 AVATARZ - Diverse library of 3D avatars
400M+ combinations of 3D avatars out of the box. Blender Generator included. Step-by-step tutorial on how to customize avatars is included.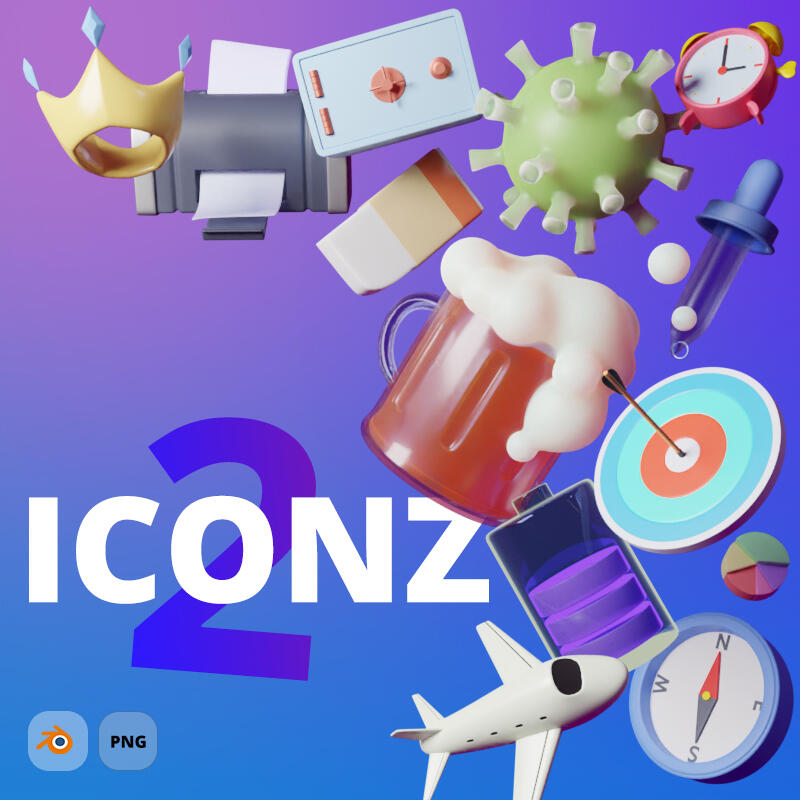 ICONZ - 3D library of 333+ icons
More than 333+ 3D icons are included in various angles and materials. Possibility to order custom 3D icons.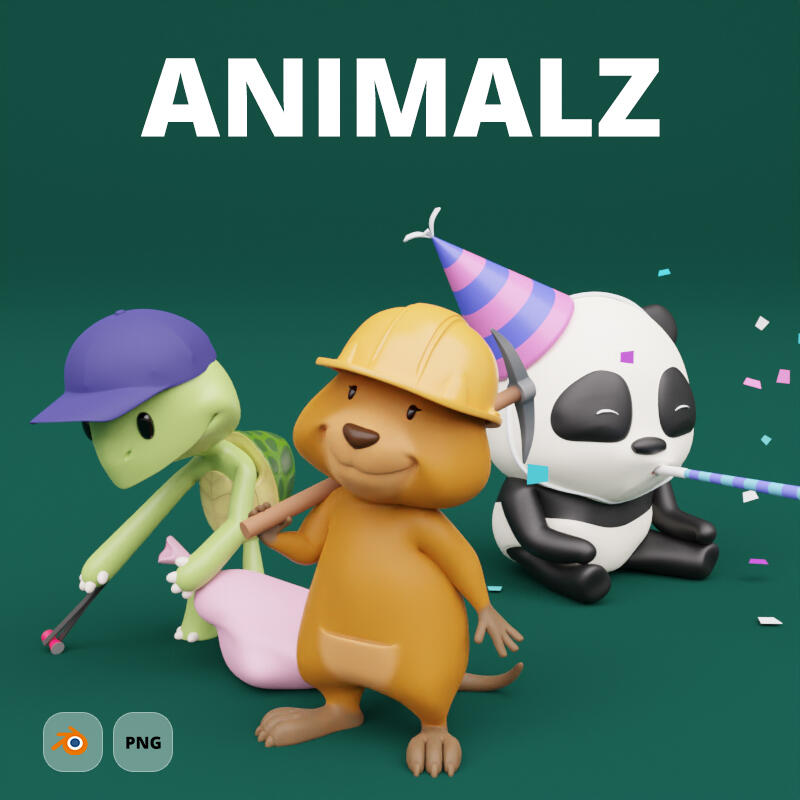 Animalz - Library of 3D cute animals
Cute animals which will bring to your designs.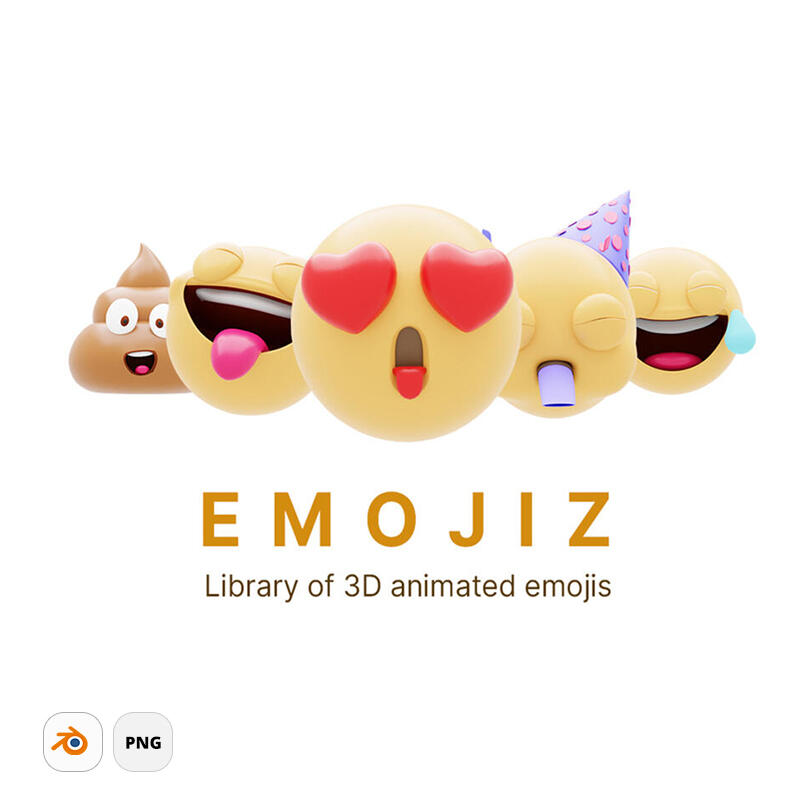 EMOJIZ - Library of 3D animated emojis
High-quality animated emojis for any occasion.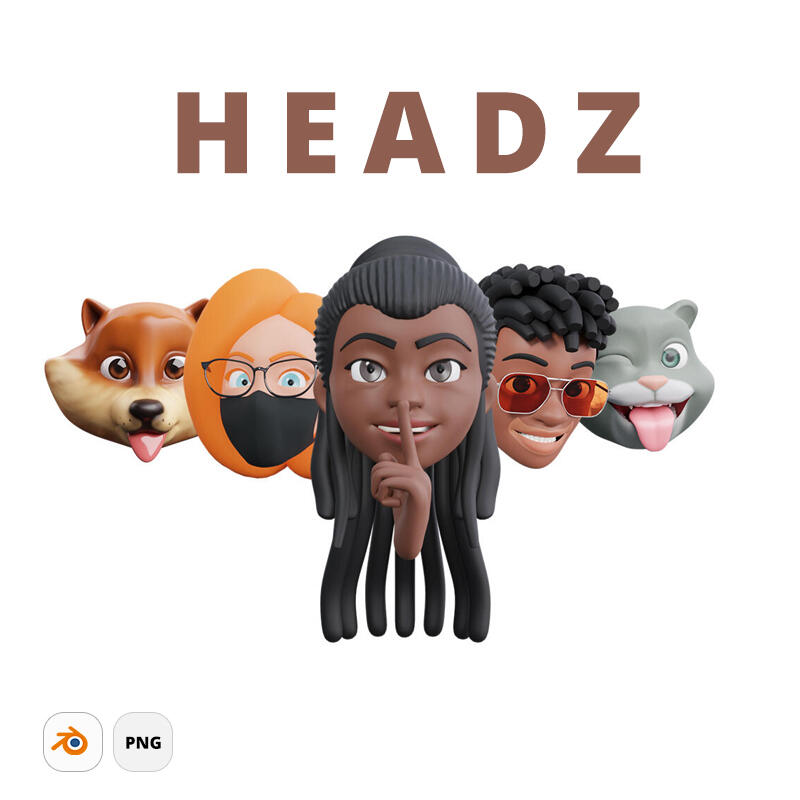 HEADZ - Alternative to Apple memoji
400,000+ combinations of 3D heads. All of them are fully rigged, prepared for any facial expression. Easy to use, easy to animate, tutorials included.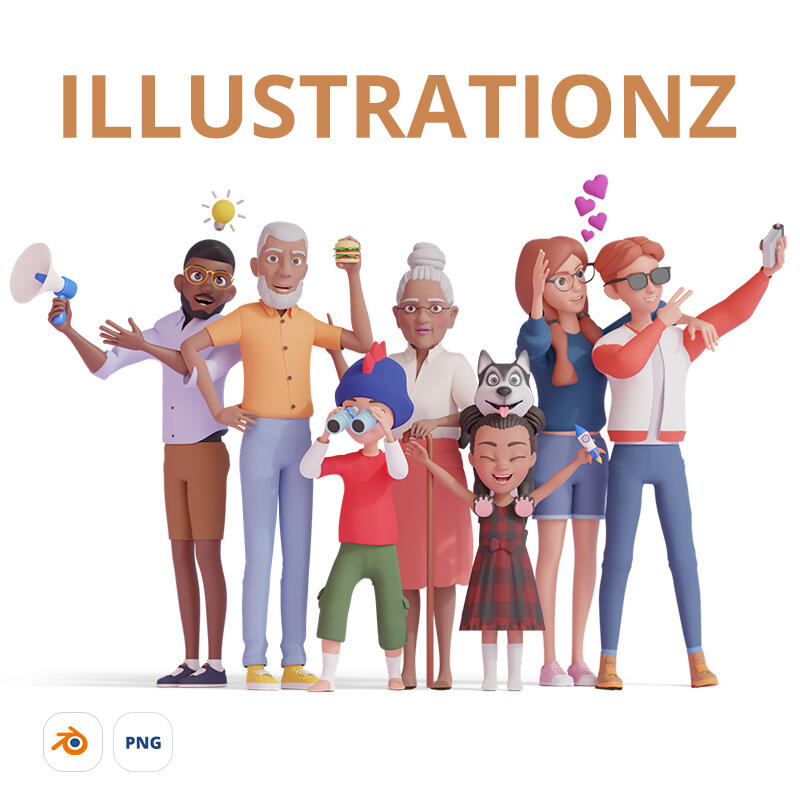 ILLUSTARTIONZ - Massive 3D illustrations library
In total, you can combine more than 167 Millions of 3D characters. Thousands of PNG files + Source files + Tutorials are included. Adults, Kids, Pets and Elders in one package.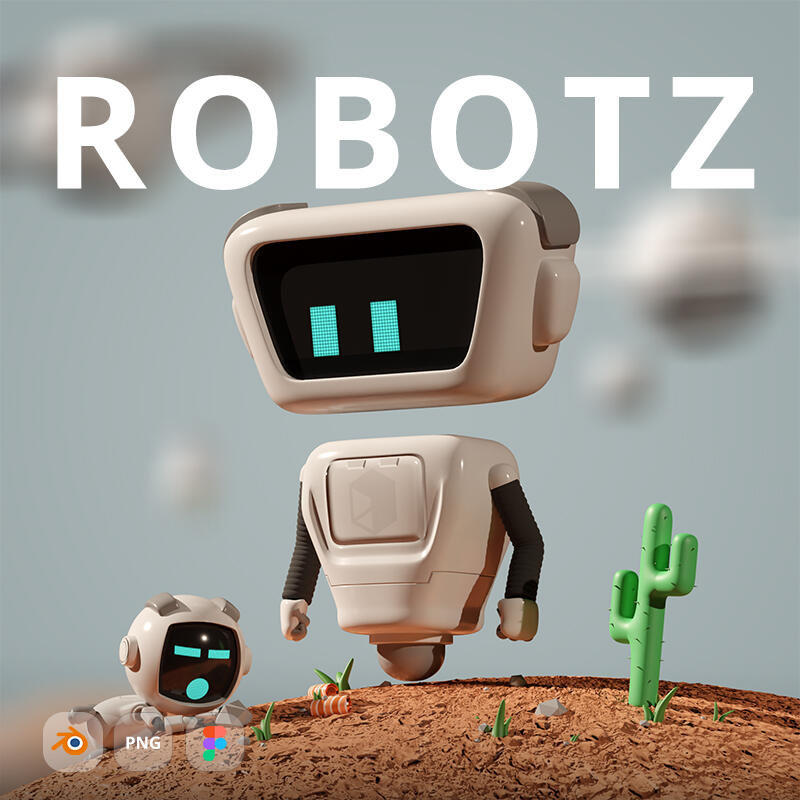 Robotz - Modular 3D cartoon robots
Free modular 3D cartoon robot with various heads, bodies, hands, and accessories. Blender, Figma, and PNG files are included.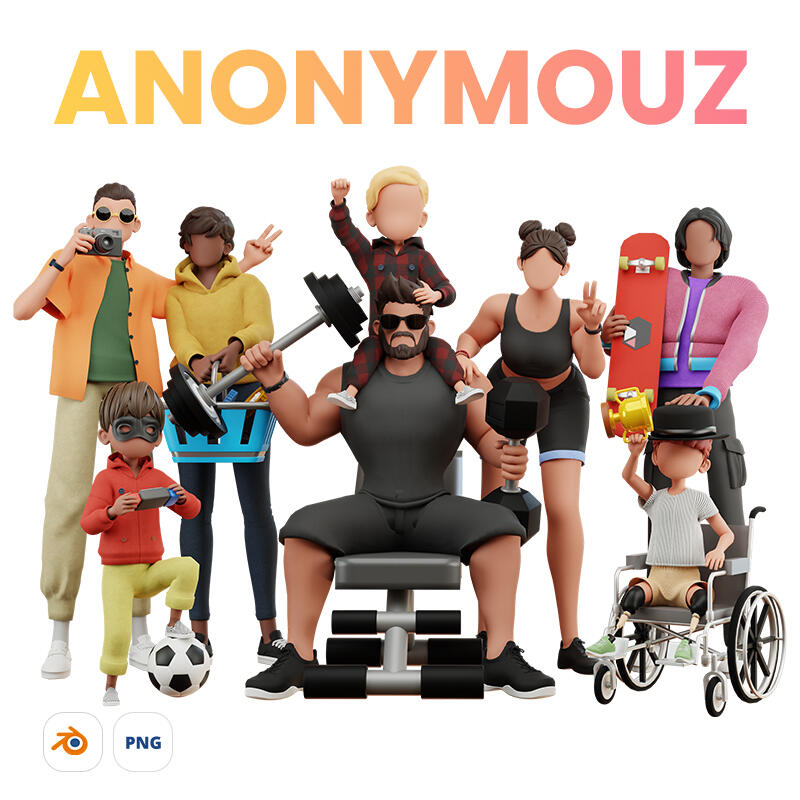 ANONYMOUZ - Faceless 3D cartoon characters
Faceless rigged 3D cartoon characters. Adults, Kids and Musculars in various poses included. Source and PNG files included.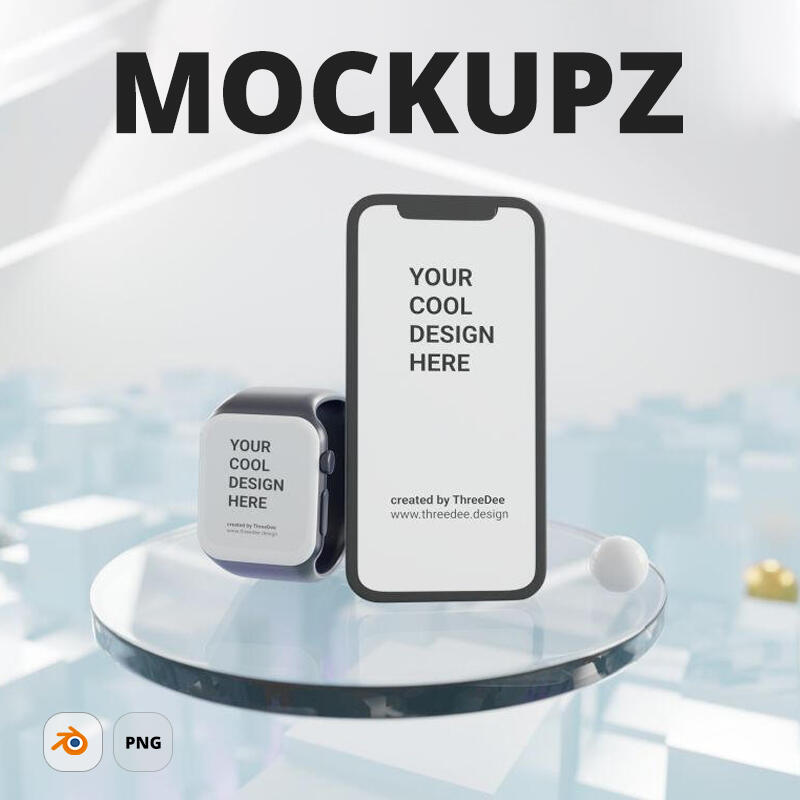 MOCKUPZ - Free 3D mockup scenes
Free 3D mockup scenes for showcasing your design work in style.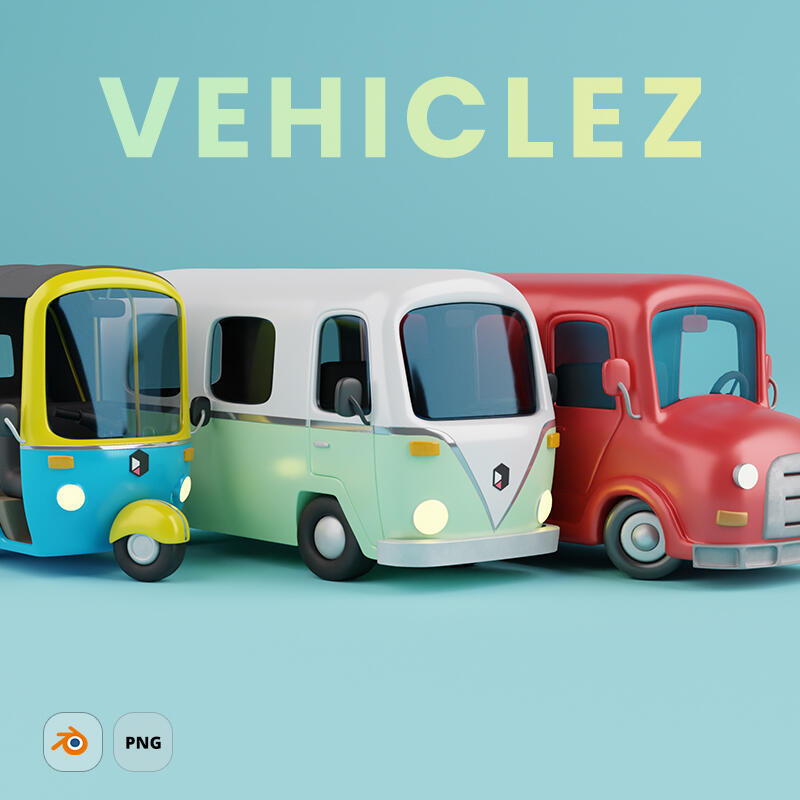 VEHICLEZ - Cartoon fully rigged 3D vehicles
Cartoon fully rigged 3D vehicles as a great addition to our other libraries.Works with Blender, Maya, Unity, Unreal, Cinema4D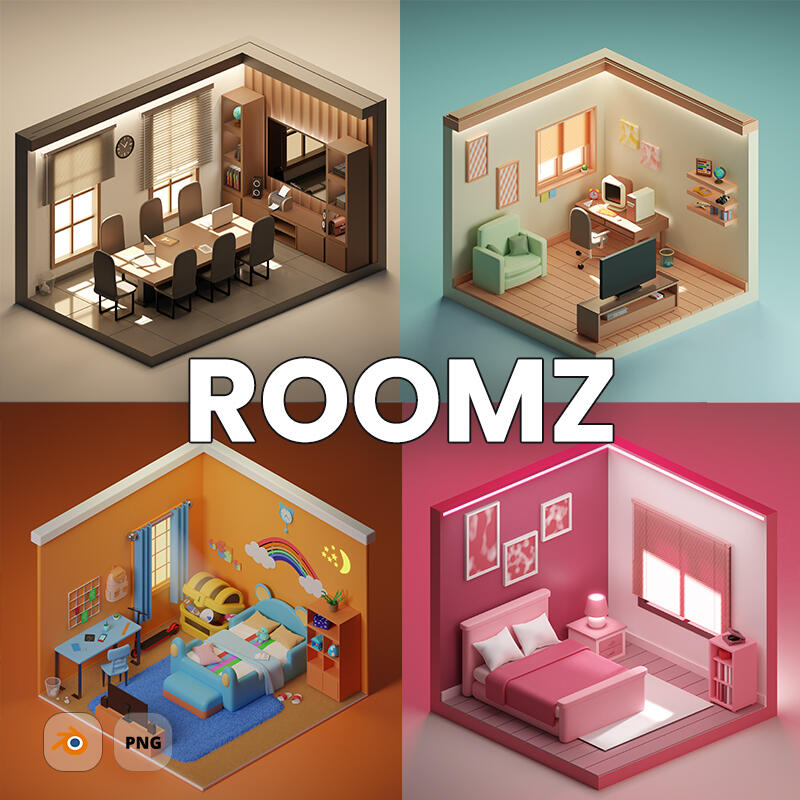 ROOMZ - Various 3D cartoon rooms
Various pre-defined rooms to give context on top of our cartoon 3D characters or 3D icons.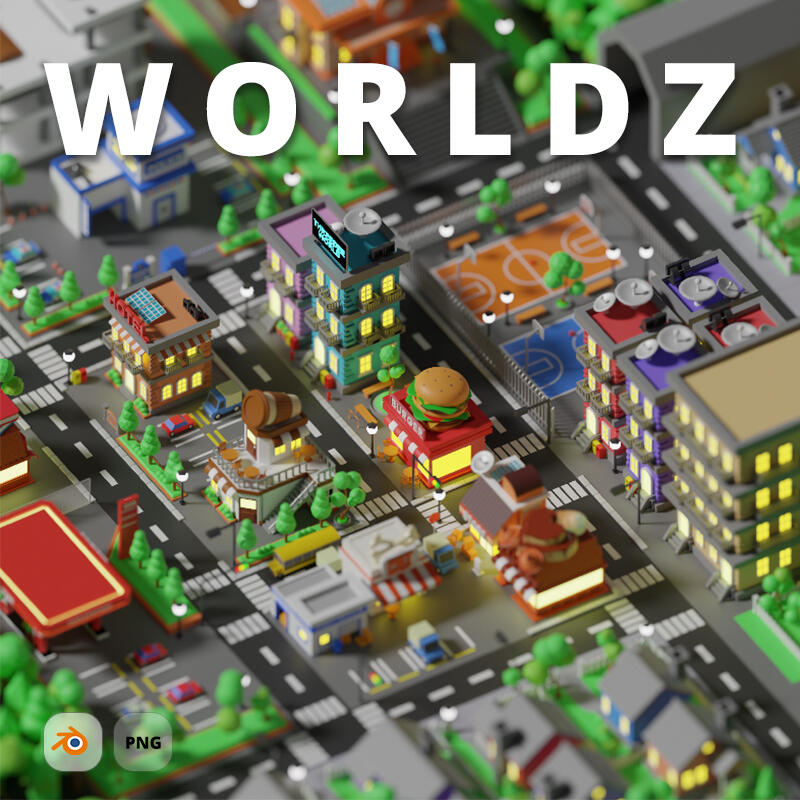 WORLDZ - Build your own 3D world
Build your own 3D world with various city assets and world generator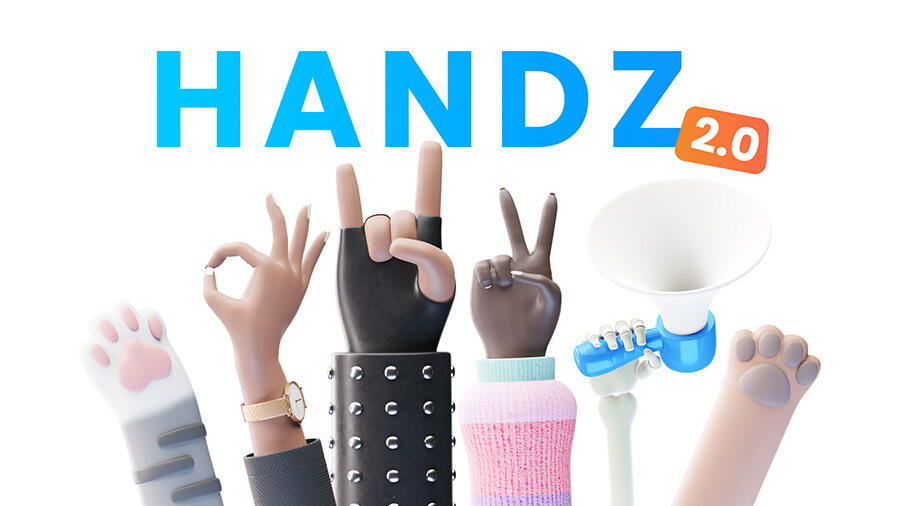 Created by ThreeDee
Share the love with #handz ❤️
---
Interested in Affiliate programme? Let us know!
Check our other libraries here